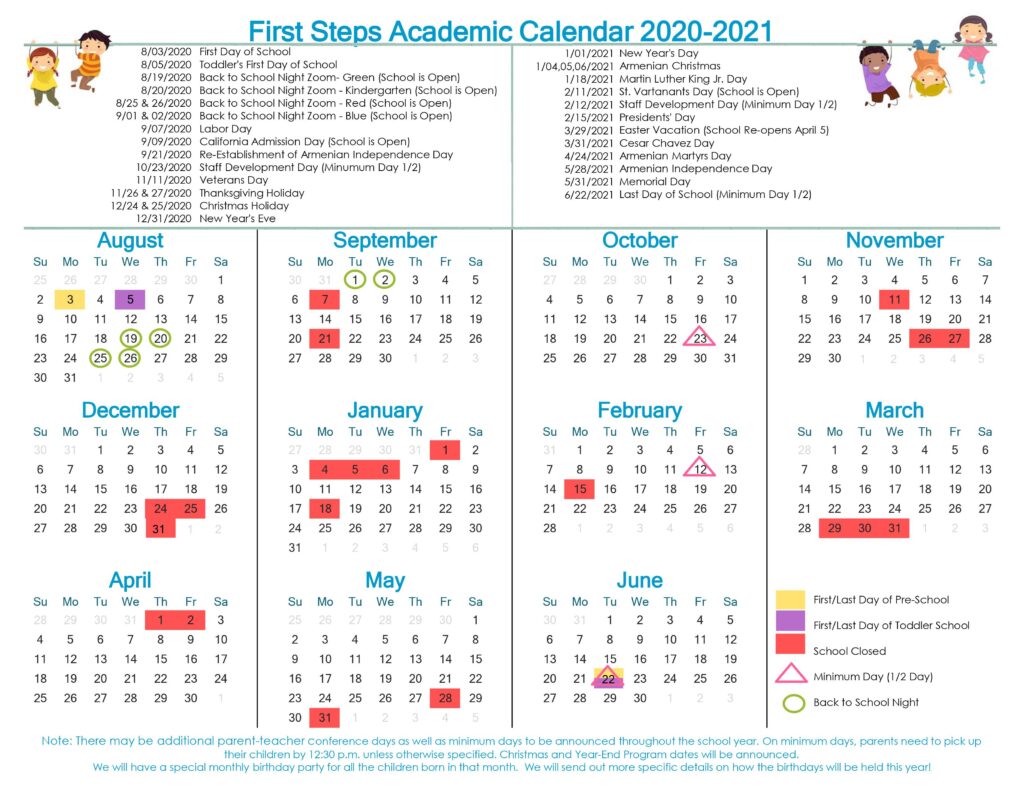 Note:
There may be two (2) half day Parent- Teacher meeting days to be announced later in addition to two (2) Minimum Days.
We will have a monthly birthday party for all the children born in that month.
Christmas and Year-End Program dates will be announced.
On Minimum Days Parents need to pick up their children by 12:30 p.m. unless otherwise specified.